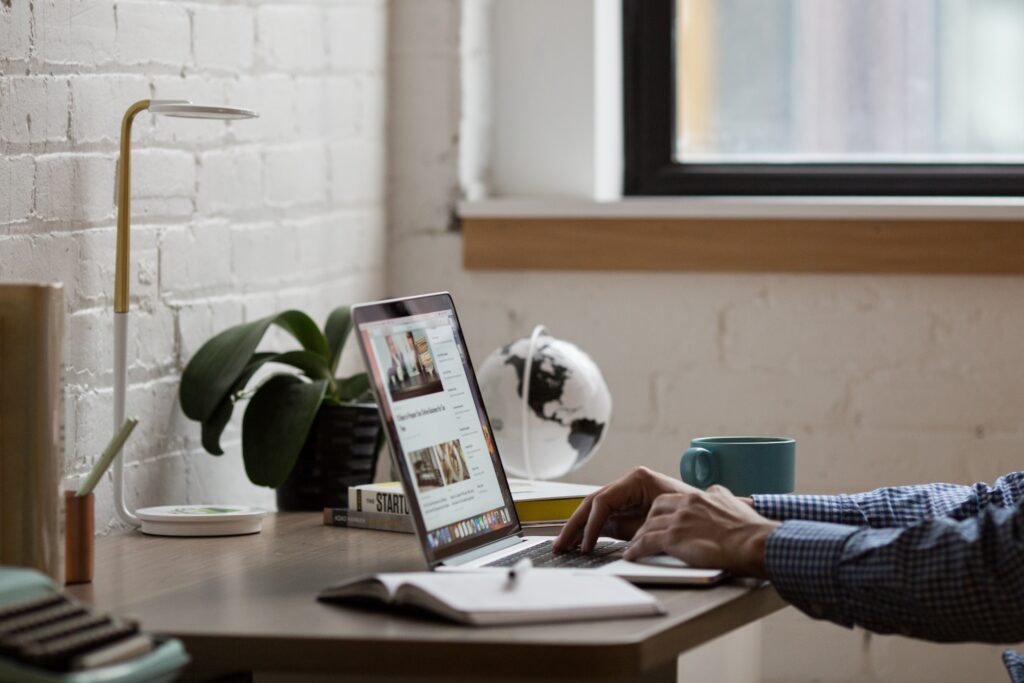 Email design is an important part of every business since it has a huge impact on the brand image and the customer experience. Email is the connecting link between a person's activity across the internet, and thus, regardless of social media or other platforms they use, email sticks with them for much longer durations. This makes email marketing one of the top priorities of marketers across all companies and continents as they strive to generate as much as 4200% ROI through email efforts. In this article, I will walk you through email design best practices that you can apply to your operating methods, as well as custom/free HTML email templates for your organization. As we buckle up for the second half of 2022, let's brush off our basics to continue being the pros we are:
Use Your Subject Line And Preheader Text In A Tandem
Treat your subject line as a short message that you want your subscribers to see before they make up their minds to skip or read your email. It must let the reader know what the message is about and why they should open it. This also means that while your subject line must be crystal clear regarding what to expect, it must also leave room for curiosity, or else your CTR rate might take a nosedive.
Preheader text is the additional information displayed beside the subject line, and its purpose is to throw more light on the information revealed in the subject line. One of the ways to approach this is to create a contradiction (which might be resolved in the email body) or use it as a prop to stir curiosity. Since it is not necessary that the preheader text must be included in the email body, you can use it at your convenience as long as you don't confuse the recipient.
Tweak Your Design Strategy Around Layout And Not The Other Way Around
A layout is a part of an email design that is used to make the message readable in different ways. Some of the common layouts used for marketing purposes include the F pattern and the inverted triangle, while the newsletters generally follow the zig-zag pattern for email layout. You must use either of them to ensure that your emails are not only aesthetically pleasing, but they are also easy to follow. When you use paid or free HTML email templates, it becomes very easy to avoid mistakes since the layout and other factors are taken care of.
Correlate Email Copy Creation With Personalization And Segmentation
It is no secret that personalization and segmentation are two of the most important email marketing strategies, but their role in your email copy must not be limited to placeholders in your content blocks. Instead, your copywriters must tweak the final iteration for each subscriber segment in a cohesive manner in order to improve the reader experience. Also, it is in your best interest to implement dynamic segmentation since it allows you to be consistently relevant to your subscribers. Make it a point to have copywriters as a part of the campaign evaluation process, and you will definitely witness a drastic improvement in your email efforts.

Make Sure That Your Branding Elements Are In Sync With Your Template Design
Consistency in your design language plays a crucial role in email marketing success as an average user receives as many as 126 emails on a daily basis, making the power of association an essential factor. Branding elements play a pivotal role in enhancing consistency as they allow you to standardize your templates to a certain extent. Remember, the brand elements have to be in sync with the email template design so that it can be easily recognizable as well as actionable for your subscribers. Also, they should be curated and repackaged to match the template design of your product and the rest of the marketing material, including social media posts.
Optimize The Rich Multimedia In Your Emails To Resonate With Reader Intent
A lot of times, marketers use just about any image they find without giving much thought to how well it will play its role in bringing conversions. As a rule of thumb, you must invest at least half the amount of time spent during copywriting for ideation and rich multimedia development. Images are extremely crucial in upping your storytelling game, and when it comes to email marketing in an era with quick consumption habits, it can be your silver bullet. The rich multimedia used in your emails must resonate with the reader's intent on an emotional and aspirational level on top of adding aesthetic beauty.
Test To Find The Best Email Designs For Your Brand
The above best practices are very much in line with shaping your team's behavior to bring their best out in each email, but in marketing, nothing is best until proven. Thus, you must test your email designs continuously, and if possible, you must conduct long-term A/B split tests instead of running them for a short period of time. This will help you get more concrete insights as it is found by many marketers that the difference in results achieved isn't constant if the observation is prolonged. Also, it helps you in scenarios where a design pattern isn't received well in the beginning due to the lack of familiarity but later becomes more popular.
Wrap Up
Email design is changing rapidly, with a huge number of sectors tipping their toes into hardcore email marketing. Despite the addition of new technologies such as AMP and JavaScript-based interactivity, the email design principles will continue to guide marketers. I hope that these tips help you secure brighter results in the second half of 2022.
Author: Kevin George is the head of marketing at Email Uplers, that specializes in crafting Professional Email Templates, PSD to Email conversion, and Mailchimp Templates. Kevin loves gadgets, bikes & jazz, and he breathes email marketing. He enjoys sharing his insights and thoughts on email marketing best practices on email marketing blog.